I love participating in this challanges, because they are a challange for me but they are so much fun. I woere this really nice colors aqua and pink . I hope you guys enjoy this outfit, because i did. Thank you so much for your visit and your LOVE.....
i fixed it, i had flying hiar lol dont mind the blurness.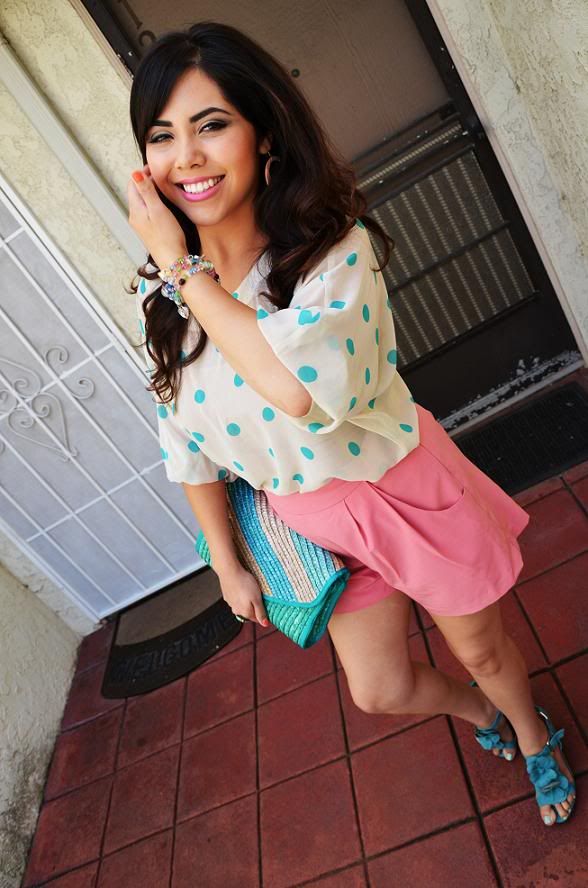 dont mind the nail polish lol
OUTFIT: top/cluch/ring/shorts:F21, weadges: marshalls, braclet:vintage.