Here is another outfit of the day, i am not sure if my dress falls in the 60's inspired era or 70's. I think it falls in between. I really love this dress it perfect for fall, love the colors on it. I wanted to dress it down i was going to were heels, but i was only going to have dinner so i wore it with wedges. I hope you enjoyed my post and thank you for reading and for your sweet comments.
by the way, my tan is now gone i'm back being white and pale.
___________________________________________________________
Aqui les traigo otro conjunto del dia, no estaba muy segura si mi vestido se miraba como los sesentas or setentas, yo personalmente pienso que cai entre medio. Me encanta este vestido es perfecto para el otono. Queria hacer el look mas casual por eso me puse wedges. Espero y que le gusten este conjunto y grasias por leer y pos sus lindos comentarios.
por sierto, mi bronzido se fue ya estoy de buelta blanca y palida.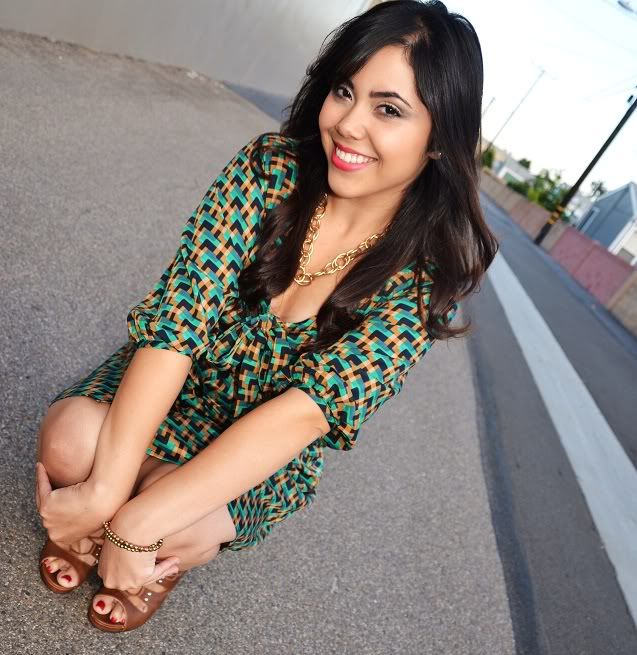 I thought this pic was so falling, it seems like if i'm falling.
dress/necklace: f21, shoes: guess